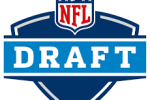 NFL Draft

Various Locations Nationwide
In 2014, the NFL announced it would move the NFL Draft from its New York home to Chicago – and Monterrey Security was selected as the firm to provide security and guest services for league executives, players and fans in Chicago and later in Philadelphia.
Executive Protection
Responsible for developing and carrying out security protection for key league officials, players and families, elected officials and other high-profile special guests.
Crowd Management
Responsible for managing the flow of more than 200,000 people gathered in Grant Park and later, the Philadelphia Museum of Art plaza, ensuring attendees safely enjoyed the amenities and entertainment.
Security Services
Though months of preparation preceded Chicago's two drafts, we received just 72 hours notice to provide world-class security in Philadelphia, securing all entry/exit points and ensuring overall safety.
Contract Awarded
2014
Draft Years
Number of Employees
700 Security Officers and Guest Services Staff
Services Provided
Crowd Management
Security Services
Guest Services
Executive Protection
NFL Draft and Monterrey Security
On April 30, 2015, the NFL Draft officially kicked off in Chicago with the opening of Draft Town. Over the course of three days, more than 200,000 sports fans, officials, players, and their families gathered in Grant Park and Roosevelt University's Auditorium Theatre for the first NFL Draft held in Chicago in more than 50 years.
Given Monterrey's experience with the NFL Best Practices in security, we were chosen as the NFL's security partner for the 2015 draft. Our work began weeks before the event started to ensure the safety of employees, residents, and assets as the facility was being prepared.
During all of the festivities, Monterrey was responsible for controlling entry and exist throughout the area, equal to the size of several football fields, numerous press and technology areas, player meet-and-greets and other interactive attractions. We also facilitated the safe navigation of the park, as well as the security services provided to NFL officials, players and their families, and elected officials and special guests attending the 2015 NFL Draft. When the draft returned to Chicago in 2016, Monterrey was again selected as the security services provider by the NFL.
In 2017 when the NFL Draft moved to Philadelphia, staffing issues prevented a local provider from being able
to service the event. The NFL Security Department contacted Monterrey just 72 hours before load-in coverage
would need to start. The same day Monterrey management personnel were on the ground in Philadelphia to begin the process of organizing a workforce. Even in the face of those extreme challenges, Monterrey was able to ensure a safe and enjoyable experience for the 100,000+ attendees.